Finally, if you survived the
sauce
, then be prepared for some more orange goodness.
This dessert was very easy to make and is great for hot weather. We served ours with evaporated milk, the creaminess of the milk cut through the sweetness of the jelly which is good if you are not partial to sweet things. And if you don't like the richness of panna cotta, this is a good alternative.
As my sister pointed out, it has the texture of mango pudding that you get in yum cha. Make it with mango flavoured jelly (or mango nectar), spoon some evaporated milk over it and blam!, you can pretend you are in a busy Chinese restaurant where the conversation is loud and the trolley ladies glare.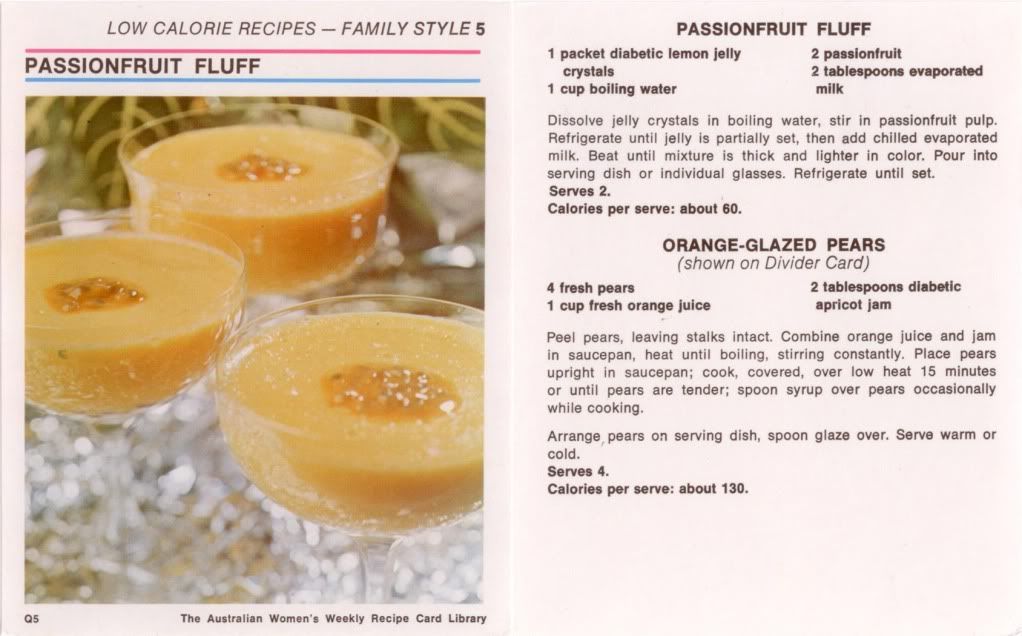 Passionfruit Fluff
(adapted from Australian Women's Weekly)
Serves 2
Ingredients
1 packet lemon jelly crystals
1 cup boiling water
2 passionfruit or half a 170g tin of passionfruit pulp
2 tablespoons chilled evaporated milk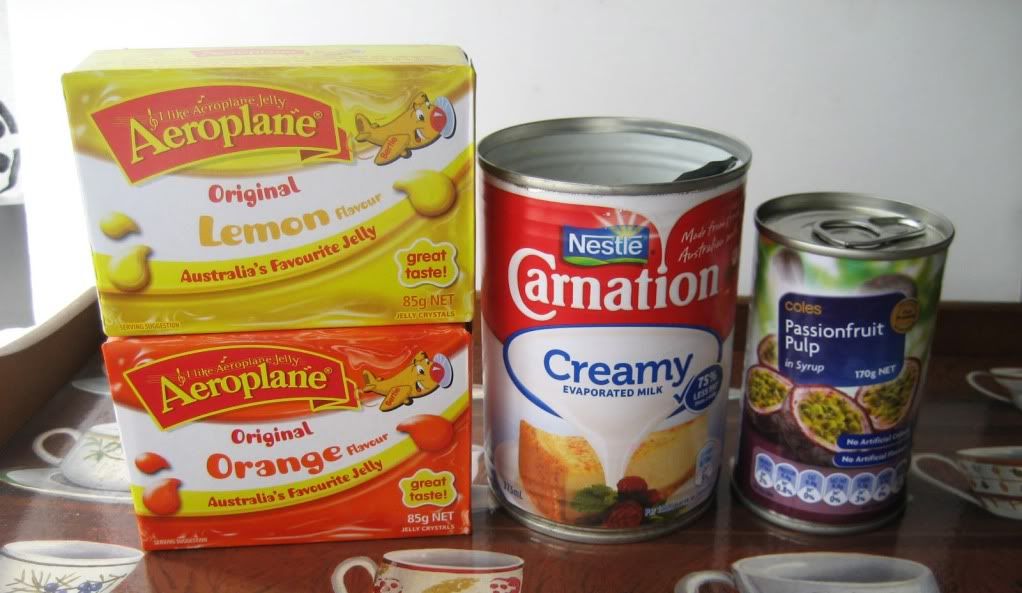 In a bowl, dissolve the jelly crystals with boiling water and stir in the passionfruit pulp.
Chill the liquid until it is partially set.
Add the evaporated milk and beat until it is light and thick.
Pour into a serving dish or glasses and chill until set.