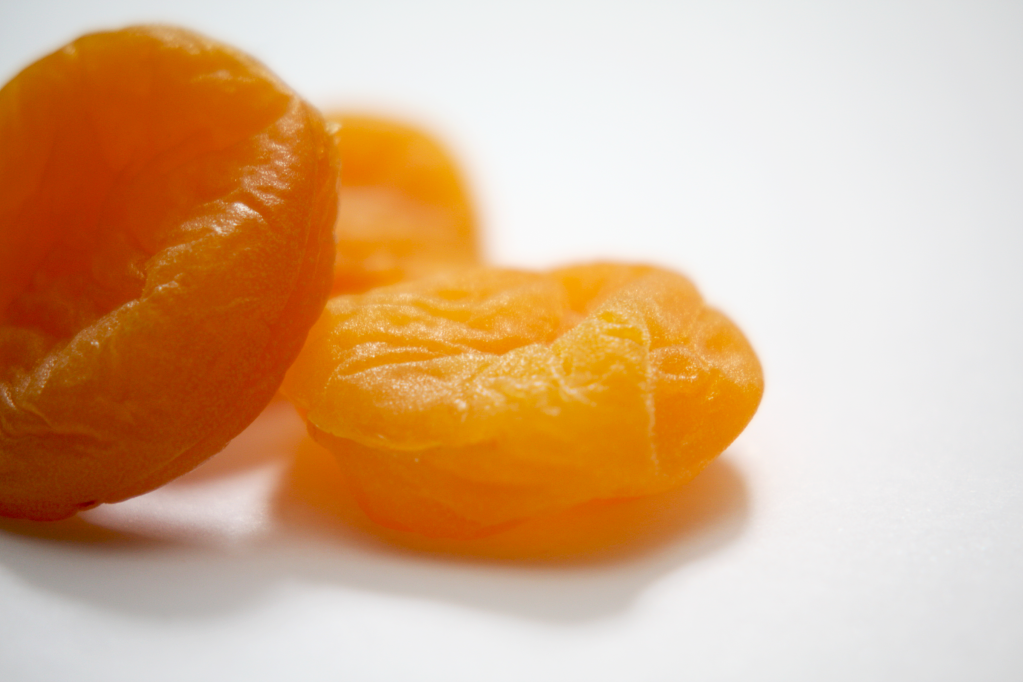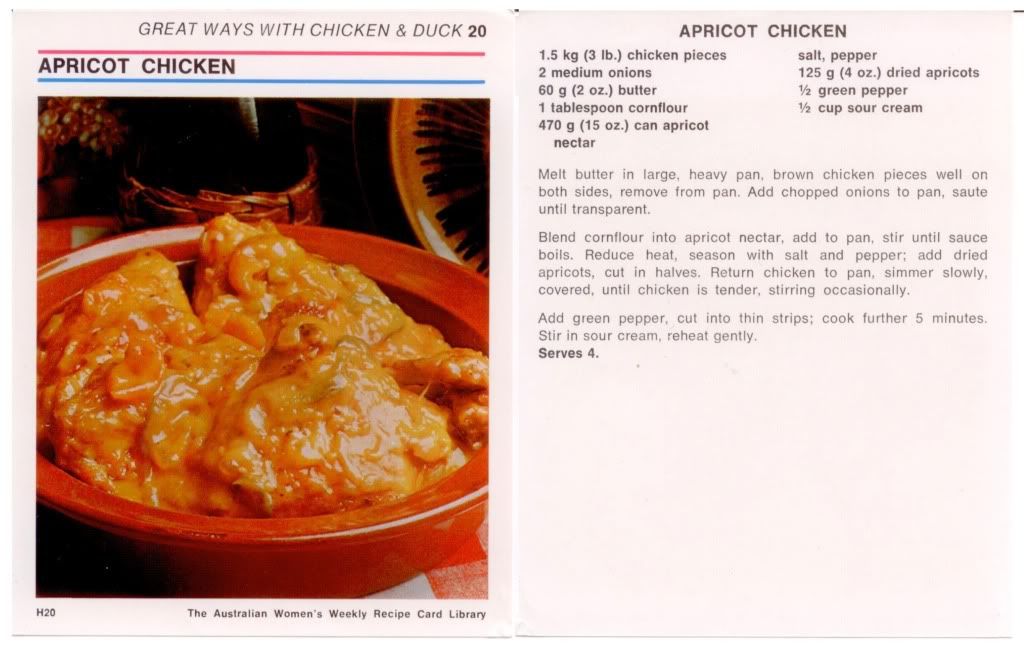 Apricots, chicken, sour cream - a dubious combination but apparently a popular one. Apricot chicken is still a popular dish today, you can even buy the sauce ready made, like from this well-known
brand
. That jingle is permanently burnt into my brain. Thank you commercial TV.
This dish is very straight forward to make, half the stuff comes in a can or a tub, not tinned sausages or anything like that. I mean stuff like apricot nectar and sour cream. Roadtesting the AWW recipes has been a pleasant surprise, time and time again. Albeit we have been quite conservative with our choices but c'mon do you
want
to eat
tripe in a cream sauce
? *shudder* What I am trying to say is is that the recipe haven't really been that a(w)wful.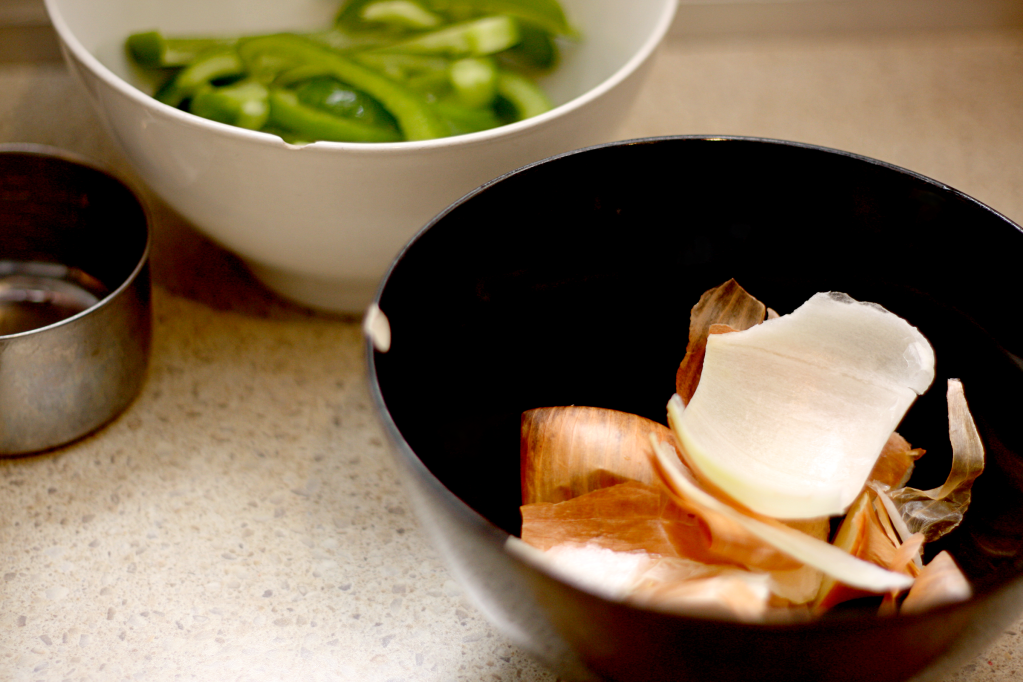 Posh Nosh never fails to amuse me immensely. If you haven't seen it yet, I strongly recommend you check it out.
Apricot Chicken
(adapted from Australian Women's Weekly)
500g chicken thigh pieces
1 medium onion, finely sliced
30g butter
1/2 tablespoon cornflour
half a can of apricot nectar (405mL size)
salt, pepper
60g dried apricots, chopped in half
1 green capsicum, thinly sliced
1/4 cup sour cream
1. Melt the butter in a saucepan and brown the chicken pieces. Remove the chicken and add the onion to the saucepan. Saute until it becomes transparent.

2. Whisk the cornflour into the apricot nectar. Add to the pan and stir until the mixture boils.
3. Reduce the heat and add the dried apricots, chicken pieces and simmer until the chicken is nearly cooked, stirring occasionally.

4. Add the capsicum and simmer for another 5-6 minutes or until the capsicum is soft. Stir in the sour cream, stir until the mixture is hot.