Hello, hello, hello, this is Mary here. This is the first post for me too. :D I will be occasionally posting about recipes that we have made and eaten (or attempted to). Occasionally because there is only so much 'vintage' food I can handle per week, I would say my limit is 0.8 vintage meals per week.
This second roadtest of AWW recipes puts to the test THREE AWW recipes. Ambitious? Yes. Without further ado, I introduce to you Awwful Food's first Awwful Dinner. The epicness of this feast will be split into three parts. Here I introduce you to Part 1 - the Vegetable Rice Ring. May your appetite be whetted or destroyed, and may Worcestershire sauce be your new soy sauce.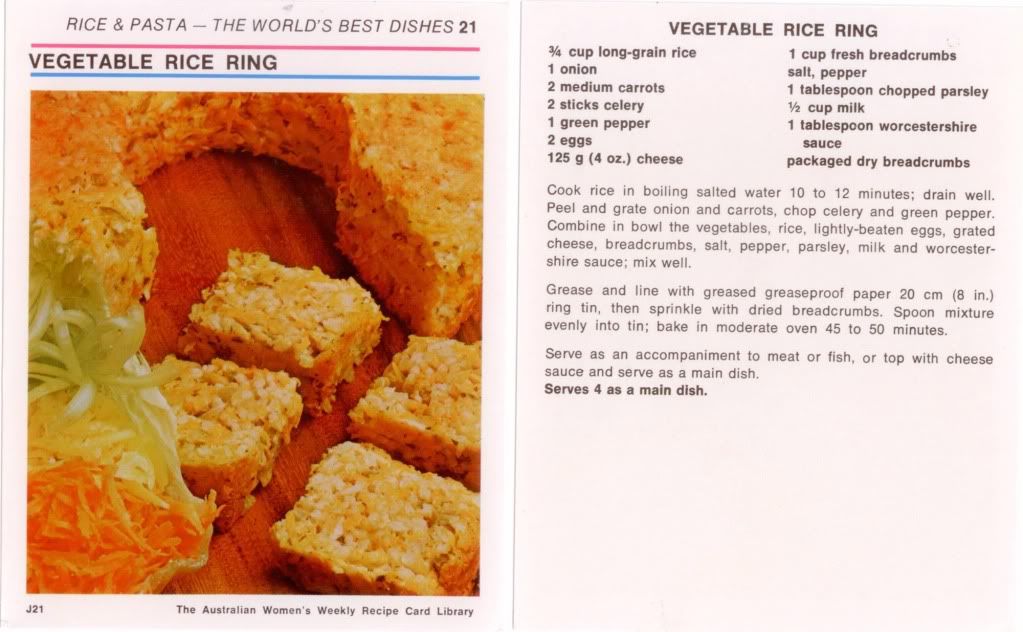 The directions for this recipe were strange. I have never cooked rice in boiling salted water and then drained it. Don't pretend it's pasta. Also, "moderate oven" is not a specification of heat.
The final result was cheesy (good) and a little soggy (bad). Onions don't grate well, onion juice sprays everywhere resulting in a crying Mary, so to spare you the pain I would suggest you use a food processor, finely chop it or just omit it. Overall, this is edible and is actually nice. Try it, I dare you.
Vegetable Rice Ring
(adapted from Australian Women's Weekly)
Serves 4 as a main dish
Ingredients
3/4 cup long grain rice
1 onion, grated
2 medium carrots, grated
2 sticks celery, finely chopped
1 green pepper, finely chopped
2 eggs, lightly beaten
125g cheese, grated
1 cup fresh breadcrumbs
salt and pepper
1 tablespoon chopped parsley
1/4 cup milk
1 tablespoon Worcestershire sauce
packaged dry breadcrumbs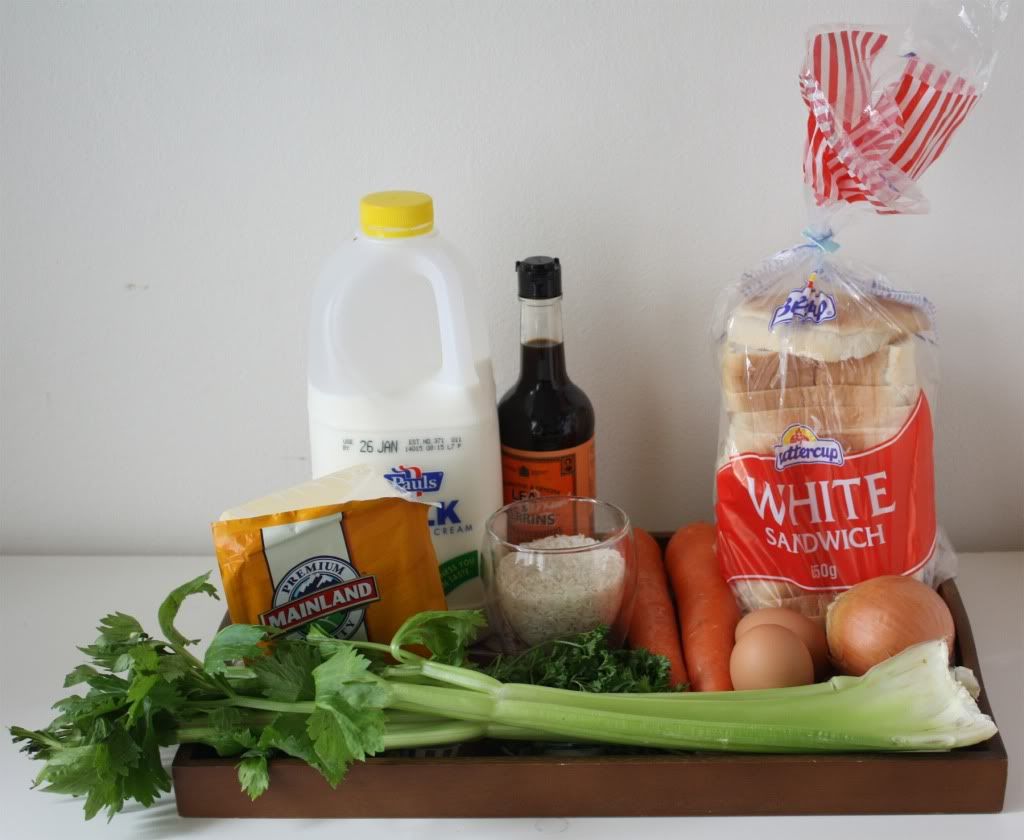 Cook rice according to the directions on the packet. Let the rice cool until it is warm.
In a bowl, combine the vegetables, rice, eggs, cheese, fresh breadcrumbs, salt, pepper, parsley, milk and the Worcestershire sauce. Mix until it is well combined.
Grease and line a 20cm cake ring or a medium loaf tin (255 x 145 x 60mm or thereabouts).
Sprinkle the bottom with dry breadcrumbs to help absorb the liquids from the vegetables.
Bake in a

180

°C oven for 45-50 minutes until the top is dry looking and starting to brown a little. Serve this as a side dish or top with cheese sauce and serve as a main dish.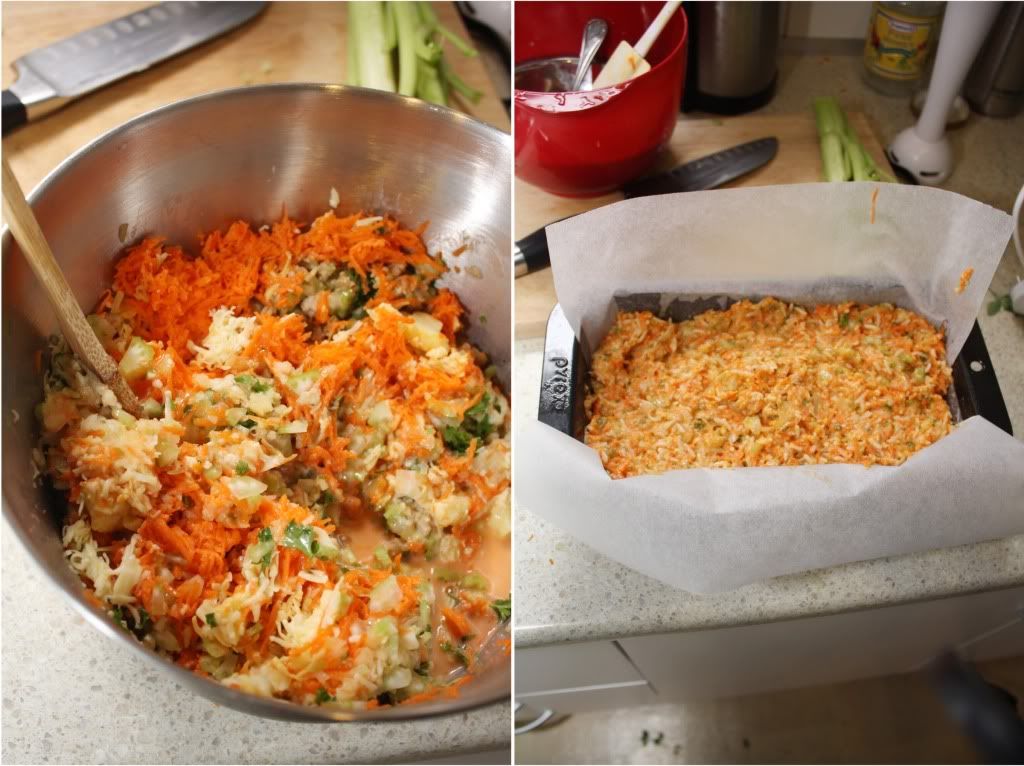 Admire my baking tin lining skills.