Every meal needs some protein. How about some chicken? Yes. How about slathering your chicken with some hideous, glossy, lumpy, burnt orange coloured sauce? Yes! Here is Part 2 of the Awwful Dinner.
About that sauce, you have to strain it. As soon as you add the flour, lumps form and no matter how much you whisk and stir, it it still lumpy. If you are lazy, I suggest you add a cornflour and water mix at the end to thicken it up. Or you could mix the flour into a paste instead of dumping it into the saucepan dry.
On the other hand, the stuffing inside the chicken was nice, tasty and not too doughy.
Stuffed Chicken Legs
(adapted from Australian Women's Weekly)
Serves 6
Ingredients
12 chicken legs
3 cups fresh breadcrumbs (approximately 1/2 loaf of bread)
6 chopped shallots
1/2 teaspoon chopped basil
1/2 teaspoon chopped oregano
2 tablespoons chopped parsley
salt and pepper
60g butter, melted
1 egg, lightly beaten
2 cloves garlic, minced
60g butter, extra, melted
1 tablespoon oil
6 small onions, peeled

for the sauce
2 tablespoons plain flour
1 1/4 cups water
1 chicken stock cube
1/2 cup dry white wine
2 teaspoons tomato paste
2 teaspoons Worcestershire sauce
1/2 teaspoon basil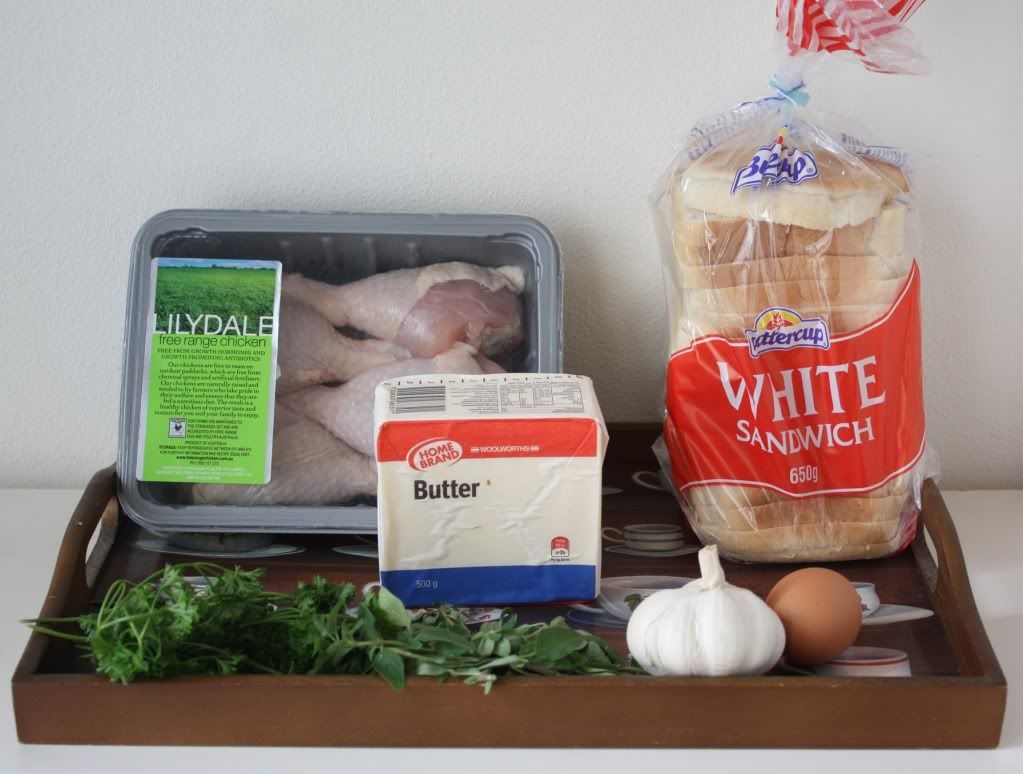 In a bowl, mix the breadcrumbs, shallots, basil, oregano, parsley, salt and pepper until combined.
Add 60g melted butter, egg and garlic and mix until well combined.
Cut down the length of the chicken leg until you reach the bone. Scrape the meat away from the bone to create a space for the stuffing.
Place a tablespoon of the stuffing into the space, do not overfill.
Secure the opening with toothpicks. (Remember to tell your guests how many toothpicks to remove to prevent choking and Heimlich manoeuvres)
Add the extra 60g butter and oil into a baking dish then add the stuffed chicken legs.
Bake in a

180

°C oven for 1 hour, basting the legs with the pan juices every 15 minutes.

Add the onions halfway through baking.
for the sauce
Heat the pan juices in a saucepan until hot.

Add the flour, stir and cook until is dark golden brown.

Add the water, crumbled stock cube and white wine. Although it is futile, whisk like mad.

Whisk until the sauce boils, reduce the heat and simmer for 5 minutes. Stir or whisk occasionally

Add the tomato paste and Worcestershire sauce, simmer for 1 minute.

Pass the sauce through a sieve.

Spoon the sauce over the legs, sprinkle some basil on top of the sauce.