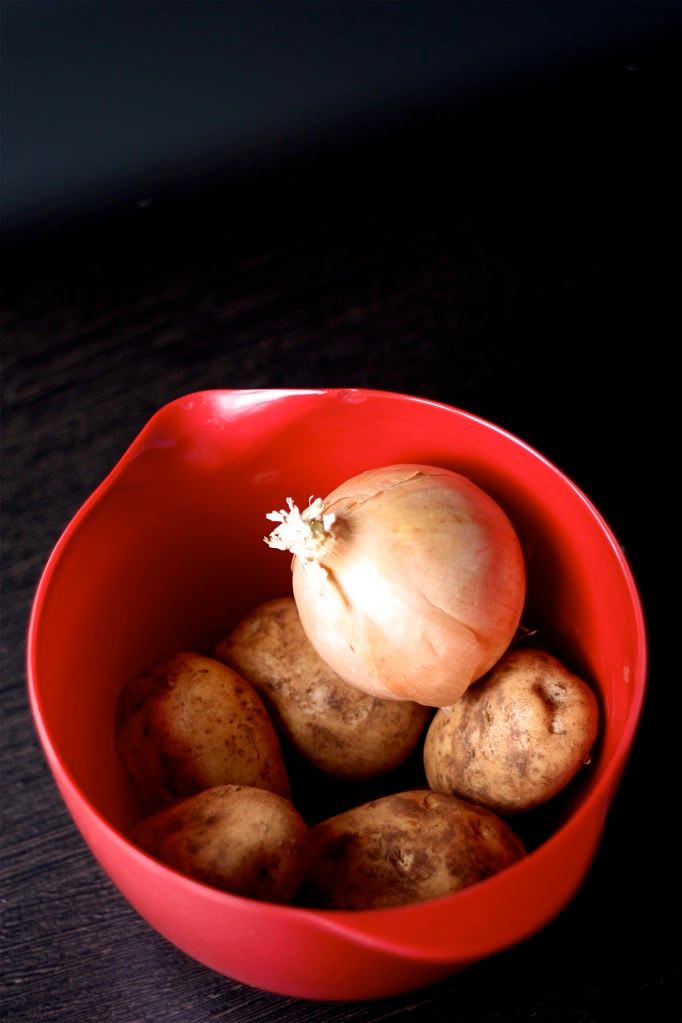 What is there not to love when a dish consists of carbs aka potatoes, half a tub of cream cheese and two rashers of bacon? Rather than calling this potato bake, I would describe this as more of a baked potato that has been pureed with some milk and an egg, or a fancy mashed potato. Whatever you want to call it, you have to try it, whether you are in need of some comfort food or you like carbs (like me!).

The onion, bacon and cream cheese mix tastes good on its own, like a chunky dip. I was ready to hunt down some crackers but then I remember the potatoes. Sigh, sometimes life is tough. ;)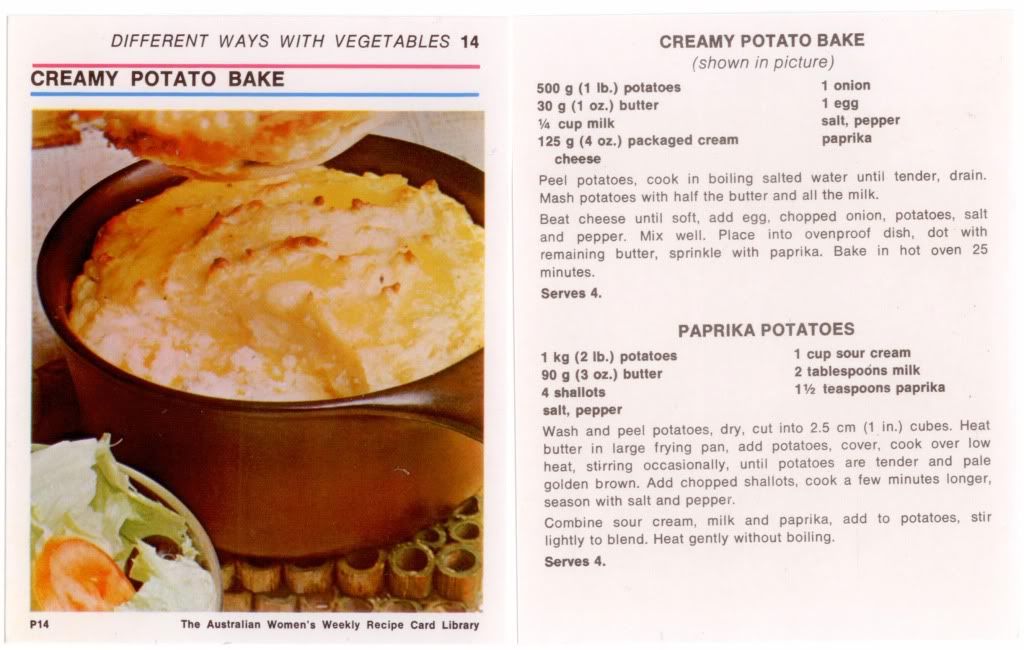 Creamy Potato Bake

(adapted from Australian Women's Weekly)
Ingredients
500g potatoes
30g butter
1/4 cup milk
125g cream cheese
1 onion
1 egg
salt, pepper to taste
chopped chives for garnish (optional)
2 rashers of bacon
1 clove of garlic
Method
Peel and chop the potatoes. Boil the potatoes until tender and drain. Mash the potatoes with the milk and half the butter.

Finely chop the onion and bacon, and mince the garlic. Start to saute the bacon until some of the fat renders out, add the onion and cook 2-3 minutes, stirring regularly.

Add the garlic and cook until most of the onion is tender.

Beat the cheese until soft, then beat in the egg. Beat in the onion, bacon, salt and pepper. Stir this mixture into the mashed potatoes.

Spoon the mixture into an ovenproof dish. Dab the remaining butter onto the top. Bake in a 200

°C oven for 25 minutes or until the top starts to brown. Garnish with some chopped chives.
Eat with gusto.